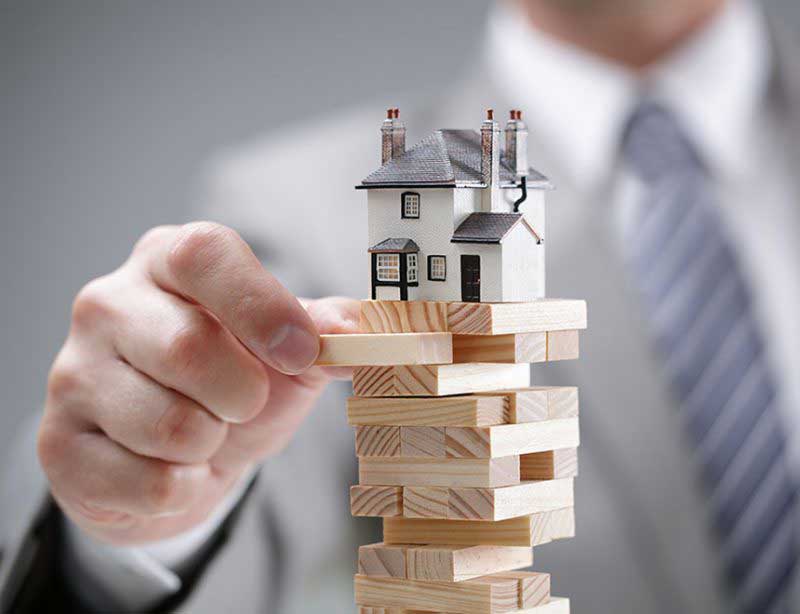 The 19th annual version of Altman Weil's Chief Legal Officer Survey has some interesting data that reflects the changes taking place in the legal industry for corporate counsel and law firms. Here are my 5 take-aways from the survey.
#1. CEOs Expect the Law Department to Run Like a Business Unit
The executive summary notes the key changes being implemented by CLOs to be:
• developing a more robust in-house capability
• restructuring department resources
• becoming more sophisticated about which matters to outsource and which to manage internally
• pursuing greater efficiency and cost control
One survey responder summarized the biggest change as:
"The most significant change is to the culture. We are shifting the strategy to run the corporate law department like a business wherein we continually strive to optimize the balance of cost, speed and quality of our legal work. As soon as we put pressure on cost and speed, the question of legal quality is raised: What is good enough? Who makes the determination of 'good enough' quality of legal work? Can our clients make this determination?"
This should not be a surprise, as this is the general direction the role has been moving for many years. But it was interesting to note the growth of the legal operations role to support these goals.
"39% of all law departments surveyed in 2018 employ an administrator who manages law department operations. These professionals manage day-to-day department operations and are responsible for financial, technology, and people management, as well as outside counsel spend tracking and analysis."
For law firms, the more resources that corporate counsel have dedicated to these tasks, means that they should expect to see:
• more RFPs being issued for panels as well as specific matters
• potential to lose some of the commodity level work they are doing to companies doing that move work in-house
• more focus on a law firm's project management skills
• more billing models that are tied to performance results for matters that can be measured by data
#2. An Increased Focus on Work Allocation and Staffing Strategies
CLOs are focusing on "how they assign work to maintain good outcomes and achieve optimal cost effectiveness." They are increasingly bringing work in-house (36% are bringing work in-house that used to be done externally by a firm) and making use of contract and temporary lawyers and other para-professionals. The survey notes this as being some of the most effective ways to improve efficiency.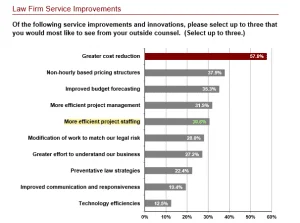 For law firms, this means that they need to be better in not just developing staffing strategies but more importantly communicating the strategy they are using on client matters. If the client understands how and why you are staffing matters– it reduces the chance they will look for at alternative options. Spending some time at the onset of the matter to communicate why you picked the team you did will help the client understand the value of your strategy and the benefits of continuing to send that work to external counsel.
#3. Some CLOs Shifting Certain Work to Lower Priced Firms
In 2018, 31% of CLOs report that they shifted law firm work to lower-priced firms. In additional survey commentary, department leaders noted that they are successfully using smaller law firms that offer quality work and service at considerable reductions in cost.
According to the survey, shifting law firm work to lower-priced firms is the most effective cost control effort that law departments have undertaken this year. A greater scrutiny on pricing comes as no surprise, and in many cases the work being moved to lower priced firms may be work that larger firms don't prioritize or may not be very profitable for them to do. However, Big Law firms need to understand which type of work they are in danger of losing and adjust their business model and lawyer headcount in those areas to better manage any loss of work. Practice group chairs should be monitoring any trends in their areas and communicating that information to firm management to ensure they can plan accordingly.
#4. Price Negotiating Power Fluctuates by Types of Matters
"62% of law departments received price reductions from outside counsel this year, with a median discount of 10% off standard hourly rates."
One trend we continue to see is that buyers of legal services are becoming more accustomed to viewing law firm hourly rates in a similar fashion to how people view sticker prices on cars – only suckers pay full price. Many people view the 10% discount line as the industry "n orm." In fact, the survey noted that 78% of respondents from firms with over 50 lawyers said they "recently received price reductions from outside counsel."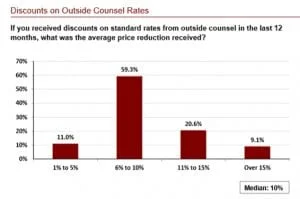 While that may be true for some of the more commoditized work, law firms should push back when it comes to their high-end complex work. In demand lawyers in complex legal areas should be charging market value to help offset the reduction of prices in the commoditized areas. Law firms should aim to negotiate separate terms for different types of work if they vary significantly in complexity and demand.
If a client is set on a specific discount level, firms should try to negotiate thresholds where the discount escalates only when the overall volume of work rises or create multiple pricing structures tied to types of legal services being performed. For example, a firm may agree to the client's discount for the corporate related work they do, but they will not provide the same level of discount for the work they do for the client in the hedge fund area.
Often during the law firm's internal price negotiation process, the relationship partner can be a harder obstacle to convince to pitch a higher rate than the client. That is one of the benefits of law firms having a pricing director leading the pricing process, so they can look out for the best interests of the firm, where as a partner may be more focused on the impact of losing the client may have on his/her book of business. It's a great practice to have the pricing director speak to the law firm partners about how each percentage point in a discount impacts the matters bottom line.
#5. Unbundling of Legal Services Continues to Grow
The larger law departments have used their legal operations professionals as resources to analyze their legal spend to identify work that can be "unbundled." "Although non-law-firm vendors represent only 6% of total law department spend, 47% of law departments outsource to vendors some work that they once gave to law firms."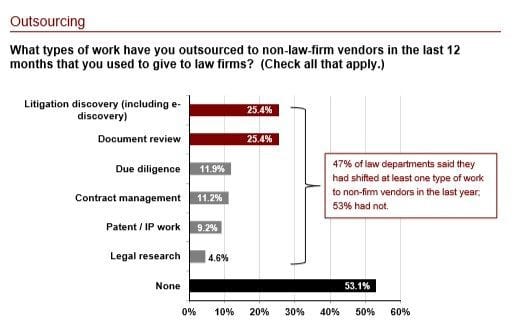 The growing Alternative Legal Service Provider ("ALSP") market is at the forefront of using new technology to capture work that historically may have gone to law firms. Law firms need to monitor the latest trends in this area, not only so they can be aware of the competition, but because they may be asked by clients to propose a strategy of how they can "partner" with an ALSP firm on the client's work. It can be a competitive advantage if during a pitch for work, the law firm can provide examples of partnering with ALSP firms to gain a positive result for the client.
Matthew Prinn is a Principal with RFP Advisory Group, a consulting company that focuses on RFPs in the legal industry. He can be reached at [email protected].
---
Insight, Experience, Results
---
Trust RFP Advisory Group to manage your RFP and ensure that you get optimal value for your dollar. Contact us today.